Exploring the many things that golf gives back to us.
Observations from a lifelong golf obsession
Swing, Walk, Repeat
Regular price
$39.99 USD
Sale price
$29.99 USD
Unit price
per
Sale
Sold out
Share
View full details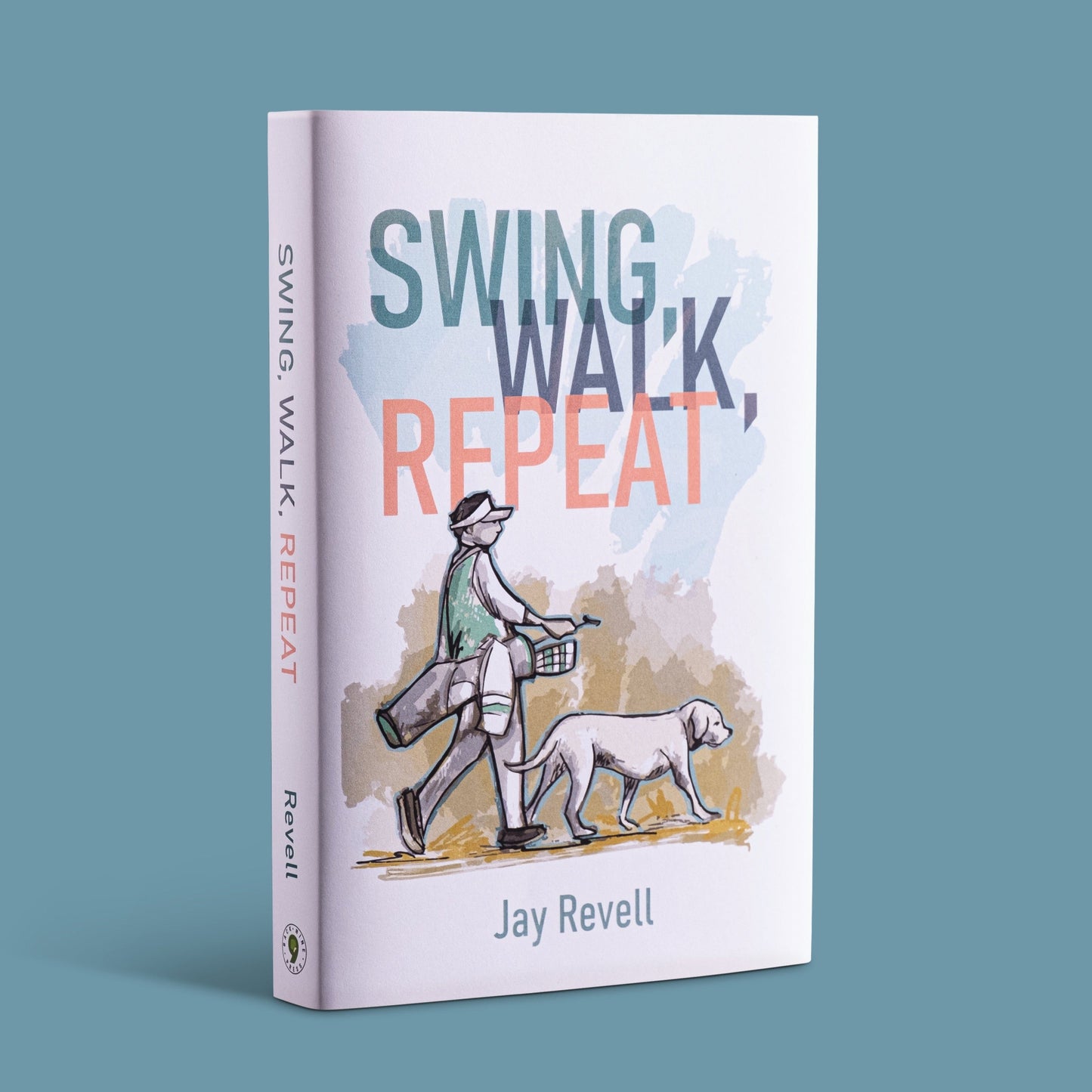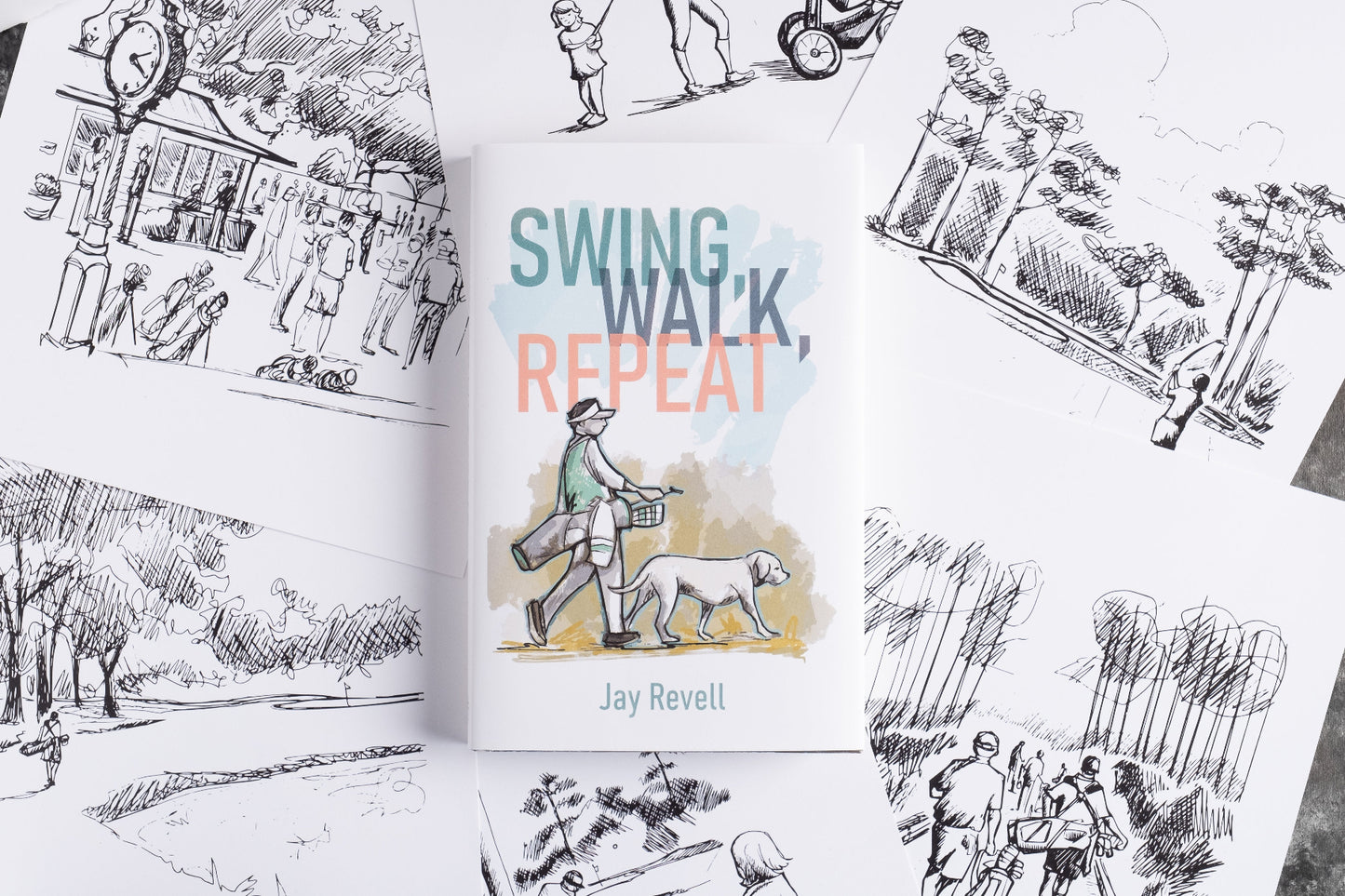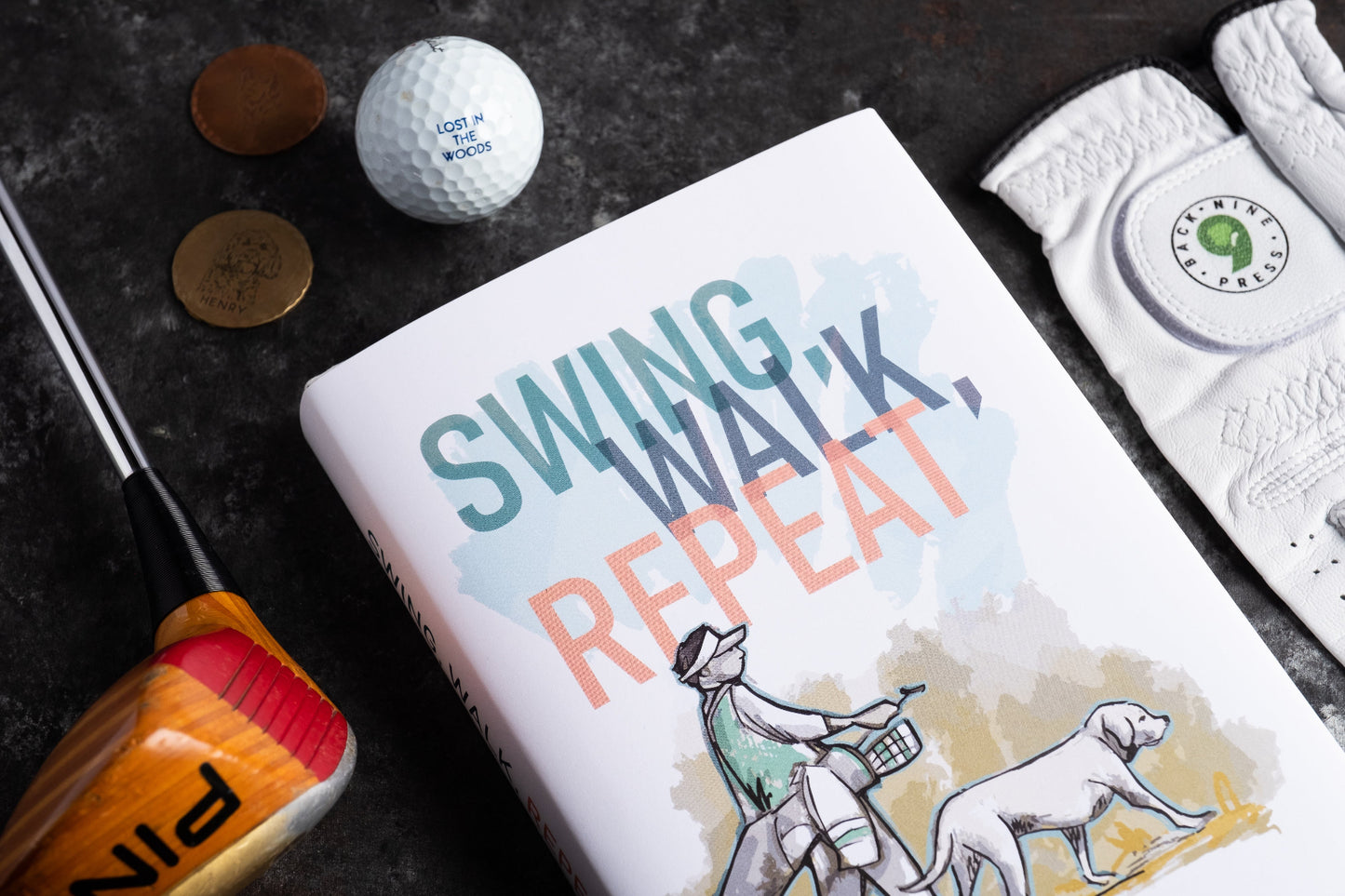 In his second book Swing, Walk, Repeat, Jay Revell shares a soulful collection of observations made from a life consumed by golf. Written during the Covid pandemic, Swing, Walk, Repeat offers a glimpse of how golf can be an important foundation in someone's life. Revell's approachable musings, recorded during that tumultuous year, are reflective of the friendships, camaraderie, and personal exploration that can be found on any golf course in the world. 
From Revell's takes on enjoying golf with dogs to tips for finding hidden gem courses and playing with persimmon woods, Swing, Walk, Repeat takes readers for a walkabout through his feelings about the game. With quips about golf carts, course etiquette, and challenging playing partners, Jay injects plenty of strong opinions about the game too. Most notably, Revell once again expresses his love for golf through observations about how it touches his life everyday. 
Throughout the book, a unifying theme emerges—the more you give yourself to golf, the more the game gives back to you. Swing, Walk, Repeat is a love letter to golf authored from the pen of a prolific writer. These simple and universal truths about the game are proof of why Revell's words continue to inspire those who seek to find themselves while playing golf. 
In this approachable collection of short essays, Revell has devised a devotional reader that will fit right into any golf library. Much like other classics from golf literature, Swing, Walk, Repeat is the sort of book that has the potential to become a favorite for any avid golf reader.
Reviews of Swing, Walk, Repeat
"Golf is life-giving in many ways. It draws into the healthful outdoors. It enriches our friendships. It sometimes gives us basic life lessons. And it surprises us at times with spiritual awakenings and elevations. Jay Revell's Swing, Walk, Repeat reminds us of all this in a  wonderfully down-to-earth manner. It is a beguiling tour guide, leading us into dimensions of the game we often do not see or appreciate."
—Michael Murphy
author of Golf in the Kingdom and The Kingdom of Shivas Irons

"These bite-sized bits of wit and wisdom are like quick check-ins with your best golf buddy, if you're lucky enough to have a golfing friend as insightful and dedicated as Jay Revell. And after you finish this wonderful collection, you'll certainly feel as if you do."
—Tom Coyne
senior editor, The Golfer's Journal, author of A Course Called America and other

"If you think of golf as more than just a game, if you consume it as a lifestyle, if you've played while walking your dog, if you prefer your feet to wheels, if you seek a retreat and invest in the connections and camaraderie, if good writing soothes your soul, then I suggest spending time with anything and everything Jay Revell. His words, perspective, and appreciation for what matters most is why you'll keep coming back for more. And I hope you enjoy it as much as I do." 
—Matt Ginella
co-creator of Firepit Collective, and former editor at Sports Illustrated, Golf Digest, and Golf Channel

"Jay Revell has become an indispensable voice on golf: wise, funny and insightful. This collection of musings reminded me of the many ways I love and connect with the game. We're all lucky to have Jay as our tour guide through the golf world." 
—Alan Shipnuck
partner Firepit Collective and former Senior Writer, Sports Illustrated and Golf Magazine

"Jay has a unique talent for capturing the emotional side of the game. Swing, Walk, Repeat is an immensely enjoyable read that reminds us of the reasons why golf is a deeply personal, lifelong affair for so many." 
—Rob Collins
Principal Designer, King-Collins Golf

"In a world where we are surrounded by negativity, in a time where it is easier than ever to see the bad in nearly everything, Jay Revell's latest book shines a light on this uplifting—dare I say—magical game. Written during the heart of the pandemic, Jay's prose inspires all of us to find that which is the most human: love. Swing, Walk, Repeat is a series of love letters to the game of golf. It's something I believe every golfer should read to reconnect with this most human of games."
—Connor T. Lewis
founder of the Society of Golf Historians and host of The TalkinGolf History Podcast

"One of my favorite things about golf is the way it connects you with great people you may otherwise have never met. Jay Revell is one of those people for me. His sheer giddiness for the game is not only genuine, it's infectious. Every time you talk with him or read his writing, it makes you like the game a little more." 
—D.J. Piehowski
No Laying Up

"As an individual sport, our relationship to golf can only be our own. In Swing, Walk, Repeat, Jay Revell relatably explores the many thoughts, sentiments, and mystical puzzles that connect us to each other and this beautiful game." 
—Matt Considine
co-founder of NewClub Golf Society 

"Reading Swing, Walk, Repeat, you'll feel like you know Jay, even if you've never met him. Every story is a high, soft fade to the center of your heart." 
—Mark Stewart
owner, Tobacco Road Golf Club

"Every chance I get to read Jay's writing is a treat. He immediately captures my senses and emotions and fires my visual imagination as he takes me on a simple walk with his dog, hanging with his grandad, or chipping in his backyard. Jay's writing has a timeless feel; a sense of wonder and appreciation in each story." 
—Dave Baysden
golf artist
About the Author
Jay Revell is a golf writer for the everyman. His stories about the simple pleasures of the game have resonated with golfers around the globe. Whether blogging online or writing for  magazines like The Golfer's Journal, McKellar, and Golf.com, Revell has found a way to express what makes golf such a meaningful game to so many. His debut book, The Nine Virtues of Golf, has become a cult favorite among those who turn to golf for its meditative and therapeutic qualities. He lives in Florida.