For the first time, all of Seth Raynor's work in a single volume, featuring photos from LinksGems.
Jon Cavalier, Michael Wolf, James Sitar
The Golf Courses of Seth Raynor
Regular price
Sale price
$89.99 USD
Unit price
per
Sale
Sold out
PRE-ORDER. Book will ship in December
Share
View full details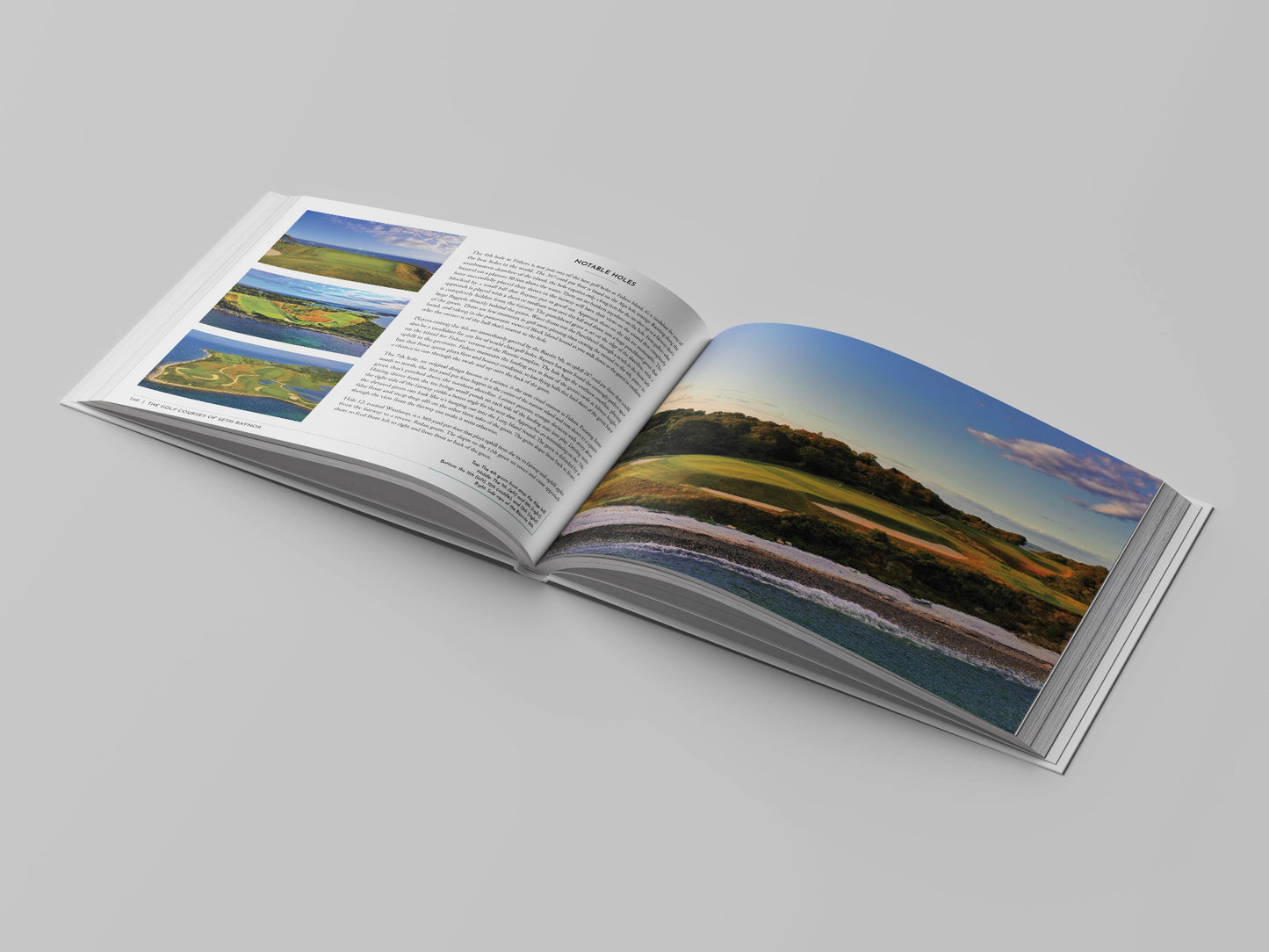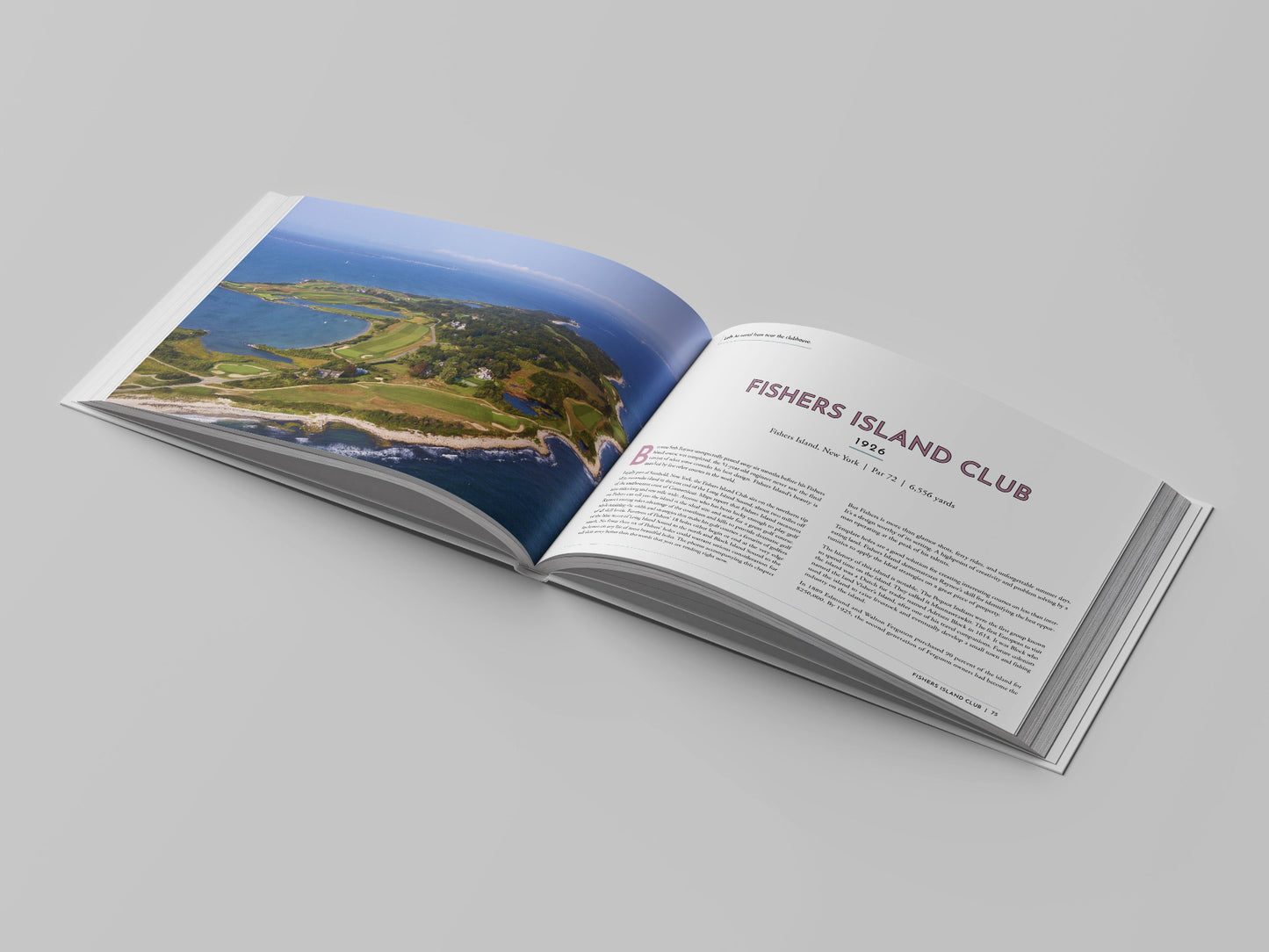 This book will ship in December.
SETH RAYNOR'S golf course designs and builds are equal parts art and science. Raynor's career in golf lasted only 17 years before his early death at age 51, but in that short time frame he worked on many of today's best known classic courses. Now considered one of the most gifted and popular of the Golden Age architects, his design principles have continued to inspire and influence course architects today. 
Raynor left very few documents about his work, never thinking his work was of longstanding importance. Many of his courses were reworked by well-meaning but misguided ideas in the 1950s through 1980s, or left to stagnate through poor maintenance practices. As a result, some clubs were even unsure of what a masterpiece they had many years ago. Thanks to the vision and dedication of recent club memberships and golf course architects, many of Raynor's designs have been faithfully restored to their original glory and are considered among the best in the United States. 
Photographer Jon Cavalier has spent the past decade documenting THE GOLF COURSES OF SETH RAYNOR. This book explores Raynor's early work for his mentor C.B. Macdonald, his famous solo designs, and his final projects that were completed after his passing by his protégé, Charles Banks. For the first time, all of Raynor's work is presented and discussed in a single volume.  
From the Foreword by Mike Keiser
"I've admired a pair of Golden Age architects for many, many years: Charles Blair Macdonald and Seth Raynor. The pair worked so well together, it's difficult to separate the two in my mind. Their work, and their legacy, are important to me. I was delighted to learn of this book, which is attempting to preserve these great designs in photos and descriptions, allowing a wide audience to learn about them and enjoy them. ... Jon Cavalier's photos capture the beauty and majesty of Raynor's designs, and Michael Wolf and James Sitar provide great overviews of the courses. This book distills the philosophies that connected the work of Macdonald and Raynor, and Raynor and his own protégé, Charles Banks, while still being a highly enjoyable read." —MIKE KEISER
COURSES INCLUDED
Blue Mound Golf and Country Club • Camargo Club • Country Club of Charleston • Chicago Golf Club • The Creek Club • Dedham Polo and Country Club • Essex County Country Club • Everglades Club • Country Club of Fairfield • Fishers Island Club • Fox Chapel • Greenbrier Resort • The Lido • Lookout Mountain Club • Metairie Country Club • Mid Ocean Club • Mountain Lake • National Golf Links of America • Piping Rock Club • St Louis Country Club • Shinnecock Hills Golf Club • Shoreacres • Sleepy Hollow Country Club • Southampton Golf Club • Waialae Country Club • Westhampton Country Club • Yale Golf Course • Yeamans Hall • AND MORE!
ABOUT THE ARCHITECT
Born in 1874, SETH RAYNOR studied civil engineering at Princeton University, and then became the surveyor for his hometown of Southampton, New York. C.B. Macdonald hired him to survey the land in Southampton where the proposed National Golf Links of America would be built, and a business relationship began that would launch Raynor's career as a golf course architect. Raynor would build or design over 80 courses in his 17-year career. He died in 1926, at the age of 51. He was buried in the Southampton Cemetery—down the street from some of the great courses he worked on: National, Shinnecock, and Southampton—and about 80 feet away from Macdonald. 
(Photo of Seth Raynor painting at Metairie, commissioned by Phillip Gordillo)
JON CAVALIER is an award-winning photographer, author, and avid golfer who has played and photographed over 1,000 golf courses. He is the founder of LinksGems, a leading golf photography brand (Twitter/Instagram: @LinksGems) through which he has raised hundreds of thousands of dollars for dog rescue and animal sanctuary charities. When he's not golfing, Cavalier is a partner at an AmLaw100 law firm, where he is a civil litigator and trial lawyer. He lives in Philadelphia with his wife Heather and his golf-dog Gracie.
MICHAEL WOLF has spent much of the last three decades traveling throughout the world to learn about and document interesting golf courses. This is his second book on golf course history. Wolf writes and hosts No Laying Up's Office Hours video series serves on the USGA's Museum and Library committee. He lives in Alabama with his wife Tracy, and their sons George and Andrew. On Twitter/Instagram, he is @BamaBearcat.
JAMES SITAR has been a professional writer, editor, and publisher for over 20 years. An instructor at Loyola University Chicago, he earned his PhD in English and Editorial Studies from Boston University. Sitar founded Back Nine Press in 2020. He lives in Chicago with his wife Molly. He runs @golfclubhouses on Instagram.
You also may be interested in...
Play It As It Lies: A Journey through Fatherhood and Golf
Regular price
Sale price
$34.99 USD
Unit price
per
Sale
Sold out
Share
View full details