A story about an unimaginable loss, and trying to pick up the pieces.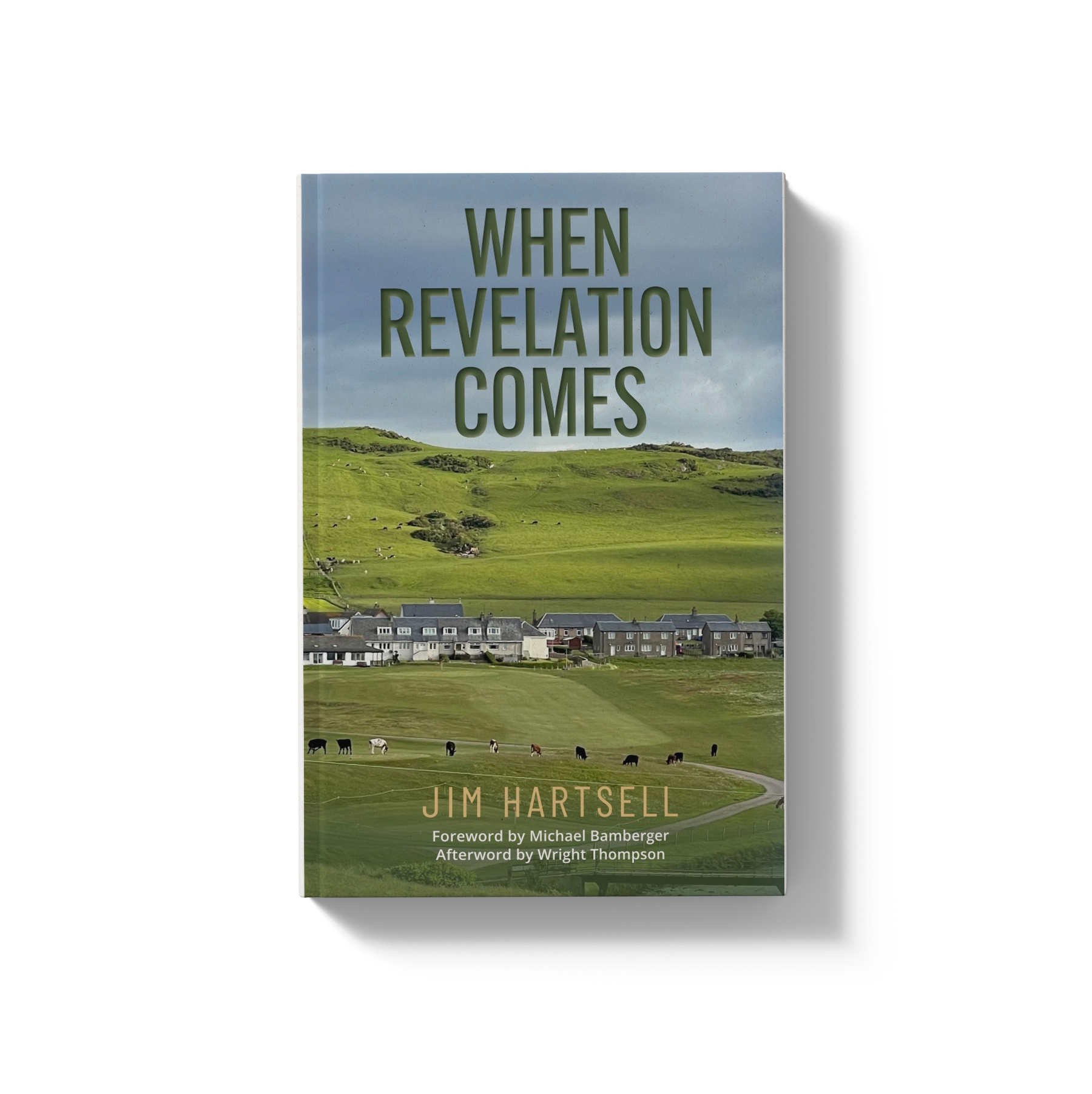 When Revelation Comes: A Journey Across the Sacred Links of Scotland
Regular price
Sale price
$34.99 USD
Unit price
per
Sale
Sold out
Share
View full details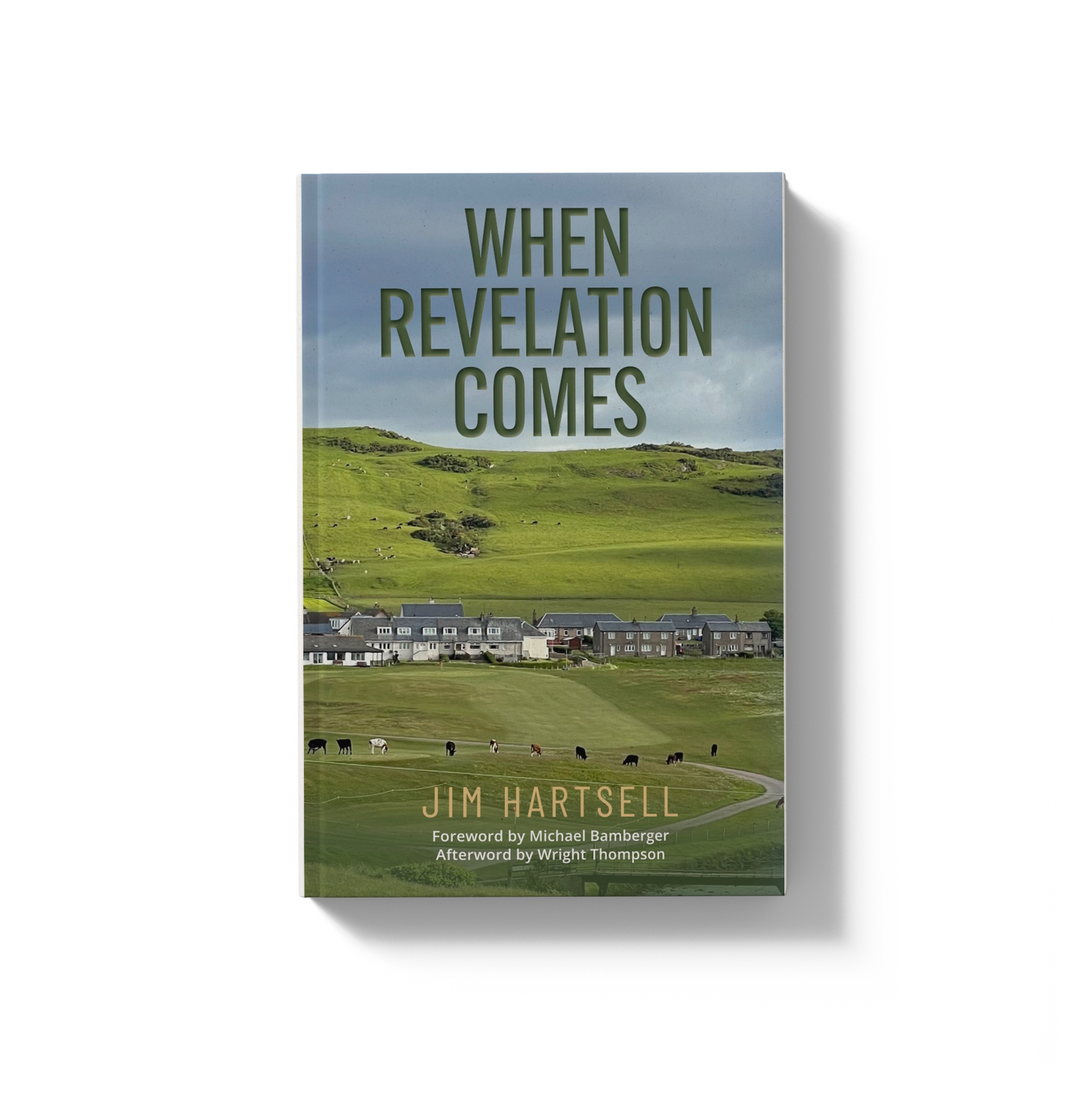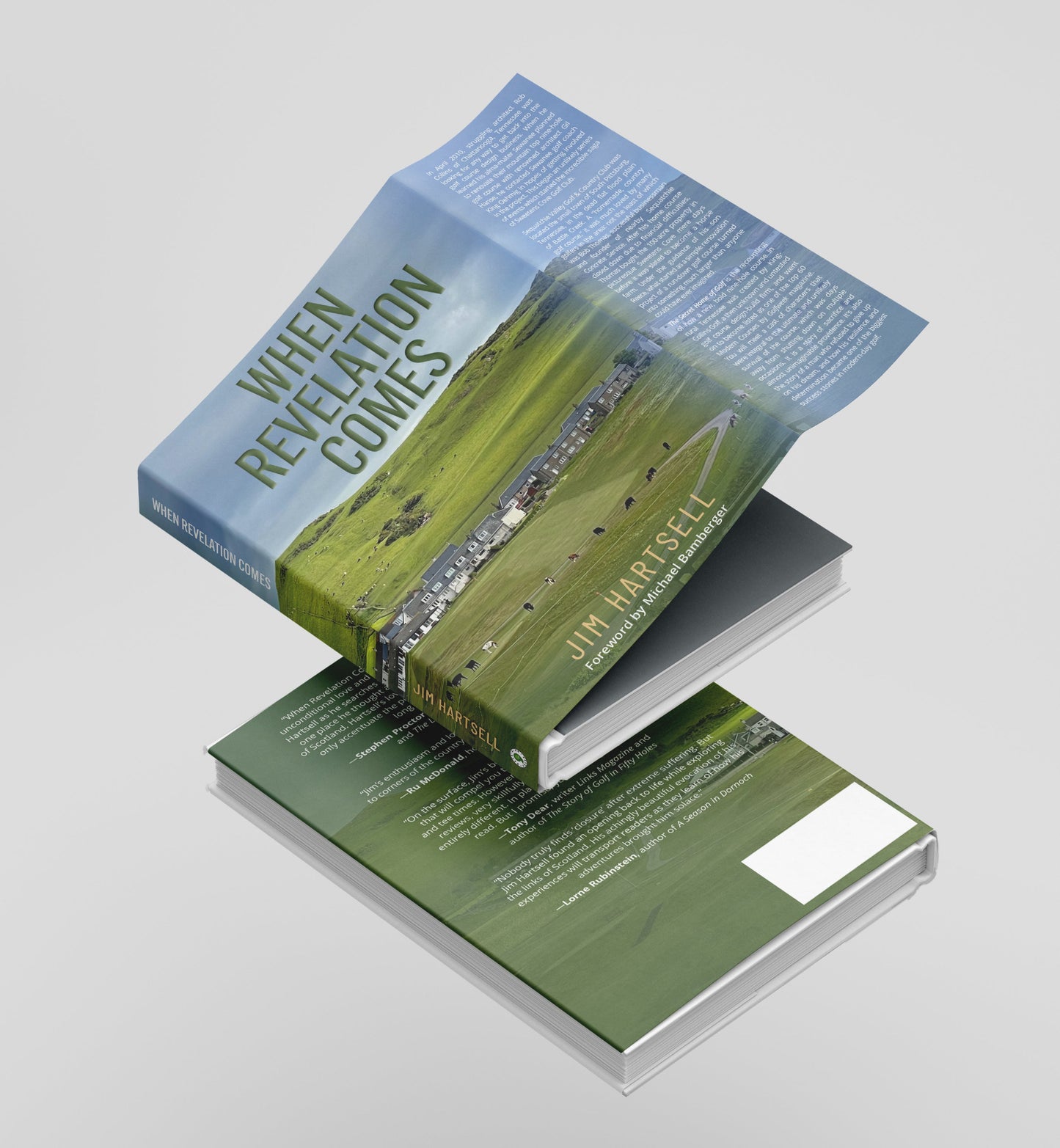 When Revelation Comes is the story of one man's search for peace. Along the way, he meets people whose compassion and empathy help him keep going. It's a story about fathers and sons. It's a story of a friendship between two people from different cultures and backgrounds. It's also a story of how a game can be a framework for life.
On May 17, 2021, an unthinkable tragedy struck a tight knit family in the small town of Hartselle, Alabama. Jordan, a talented and promising junior golfer, died suddenly of an accidental drug overdose. He was only 21 years old. His father, Jim Hartsell, had spent most of the previous ten years supporting his son's attempt to succeed in the challenging world of junior and college golf. The grief was crushing, and the feeling of guilt overwhelming. When nothing else made sense, the author did the only thing he could think of: take a trip to his beloved Scotland in search for answers.
Jim Hartsell had fallen in love with Scottish links golf as a child while watching the 1977 Open Championship at Turnberry, his father's favorite tournament. He and his father went on to take several trips to Scotland together, to places like Dunaverty, Machrihanish, and Cruden Bay. Visiting and studying the lesser-known golf courses of Scotland became a lifelong passion for Hartsell. Along the way, he also fell in love with Scotland and its people. When his life seemed over, that love was reciprocated and became his salvation. 
When Revelation Comes is a requiem for a lost child, and a parent's search for reasons to continue in the face of crushing grief. It's also a love letter to Scotland: its golf, culture, and wonderful people. It's a reminder to look to the people and places around you: the answers to your questions may be there. 

Foreword by Michael Bamberger
Afterword by Wright Thompson
Praise for When Revelation Comes
"When Revelation Comes is a deeply moving story of unconditional love and unspeakable loss. Readers join Jim Hartsell as he searches for a way to live with his grief in the one place he thought answers might be found—the links of Scotland. Hartsell's lovely writing and truly authentic voice only accentuate the poignancy of a book that will linger long in the memory."
—Stephen Proctor, author of Monarch of the Green and The Long Golden Afternoon

"Jim's enthusiasm and love of all things Scottish golf takes us to corners of the country even us Scots haven't ventured yet!"
—Ru McDonald, host of The Scottish Golf Podcast

"On the surface, Jim's book is a wonderful golf travel guide that will compel you to go online and book your flights and tee times. However, the tragic story behind the course reviews, very skillfully interwoven, makes it something entirely different. In places, it will be hard for any parent to read. But I promise, you will be glad you did."
—Tony Dear, writer Links Magazine and author of The Story of Golf in Fifty Holes

"Nobody truly finds 'closure' after extreme suffering. But Jim Hartsell found an opening back to life while exploring the links of Scotland. His achingly beautiful evocation of his experiences will transport readers as they learn of how his adventures brought him solace."
—Lorne Rubenstein, author of A Season in Dornoch

"When Revelation Comes, at its core, is a book about being human. To live, love, explore, and lose. To reflect, learn, and carry on. Through his words, Jim offers each of us an opportunity for revelation, be it about life or the game of golf."
—Phil Landes, aka Big Randy of No Laying Up

"A beautiful story of one man's travels through life and his golfing journey, especially his time in Scotland and its healing effect. Jim Hartsell is a great storyteller. I could read his words or listen to his tales all day long. A must read."
—Malcolm Duck, owner of Duck's Inn in Aberlady, Scotland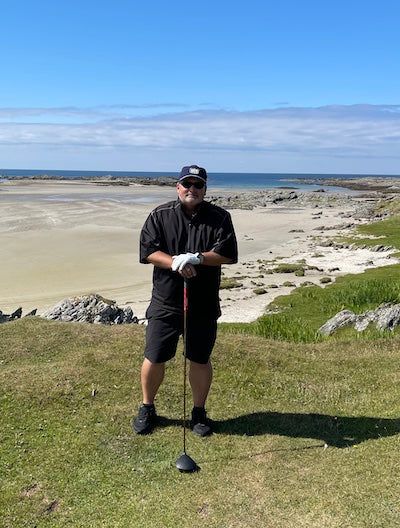 About the Author
Jim Hartsell is a native and lifelong resident of Alabama. A registered architect, he has worked on the design of projects for the University of Alabama, Jacksonville State University, University of Georgia and University of Florida. Scottish golf and golf writing are his true passions, having made many trips to Scotland to study the lesser-known courses. He is the author of The Secret Home of Golf: The Authorized History of King-Collins Golf and the Creation of Sweetens Cove (2021). He has written extensively on golf in Scotland for The Links Diary, No Laying Up, and is a contributor to The Golfers Journal and Today's Golfer. With Stephen Proctor, he is the cohost of the golf literature podcast, The Duffer's Literary Companion.
The Secret Home of Golf: The Authorized History of King-Collins Golf and the Creation of Sweetens Cove
Regular price
Sale price
$34.99 USD
Unit price
per
Sale
Sold out
Share
View full details