A SEASON IN DORNOCH
A Special 25th Anniversary Edition
Now available for pre-order
The town of Dornoch, Scotland, lies at nearly the same latitude as Juneau, Alaska. Though the town is bit too small and remote to host a British Open, it has hardly diminished Royal Dornoch's mystique or renown. In an influential piece for The New Yorker in 1964 (and now included in this edition), Herbert Warren Wind wrote, "It is the most natural course in the world. No golfer has completed his education until he has played and studied Royal Dornoch." 
Lorne spent a summer in Dornoch to rediscover the natural charms of the game he loves. But in the Highlands he also found a people shaped by the harshness of the land and the difficulty of drawing a living from it, and still haunted by a historic wrong inflicted on their ancestors nearly two centuries before. Rubenstein met many people of great thoughtfulness and spirit, eager to share their worldviews, their life stories, and a wee dram or two. He came to understand how the game of golf reflects the values, character, and history of the people who brought it into the world.
A SEASON IN DORNOCH is both the story of one man's immersion in the game of golf and an exploration of the world from which it emerged. Part travelogue, part portraiture, part good old-fashioned tale of matches played and friendships made, it takes us on an unforgettable journey to a marvelous, moody, mystical place.
What's New?
A FULL UPDATE FROM LORNE

Lorne has written a 20-page update, updating what's happened in Dornoch over the past 25 years, while chronicling the life of the book. He shares his recent experience of being made a Honorary Life Member of Royal Dornoch.

A LIVELY ESSAY BY STEPHEN PROCTOR

This noted golf writer explains the magic of A Season in Dornoch, why readers keep coming back to it, and why it should be on everyone's bookshelf.

PHOTOS OF ROYAL DORNOCH AND TOWN

The first edition regrettably lacked photographs. We're adding a section of color photos from Lorne's visits to Dornoch. The golf course and town come to life in the professional photographs included as well.

TOM COYNE PUTS IT TOGETHER

An essay at the end of the book helps to contextualize the importance of A Season in Dornoch and its influence on golf literature over the past 25 years.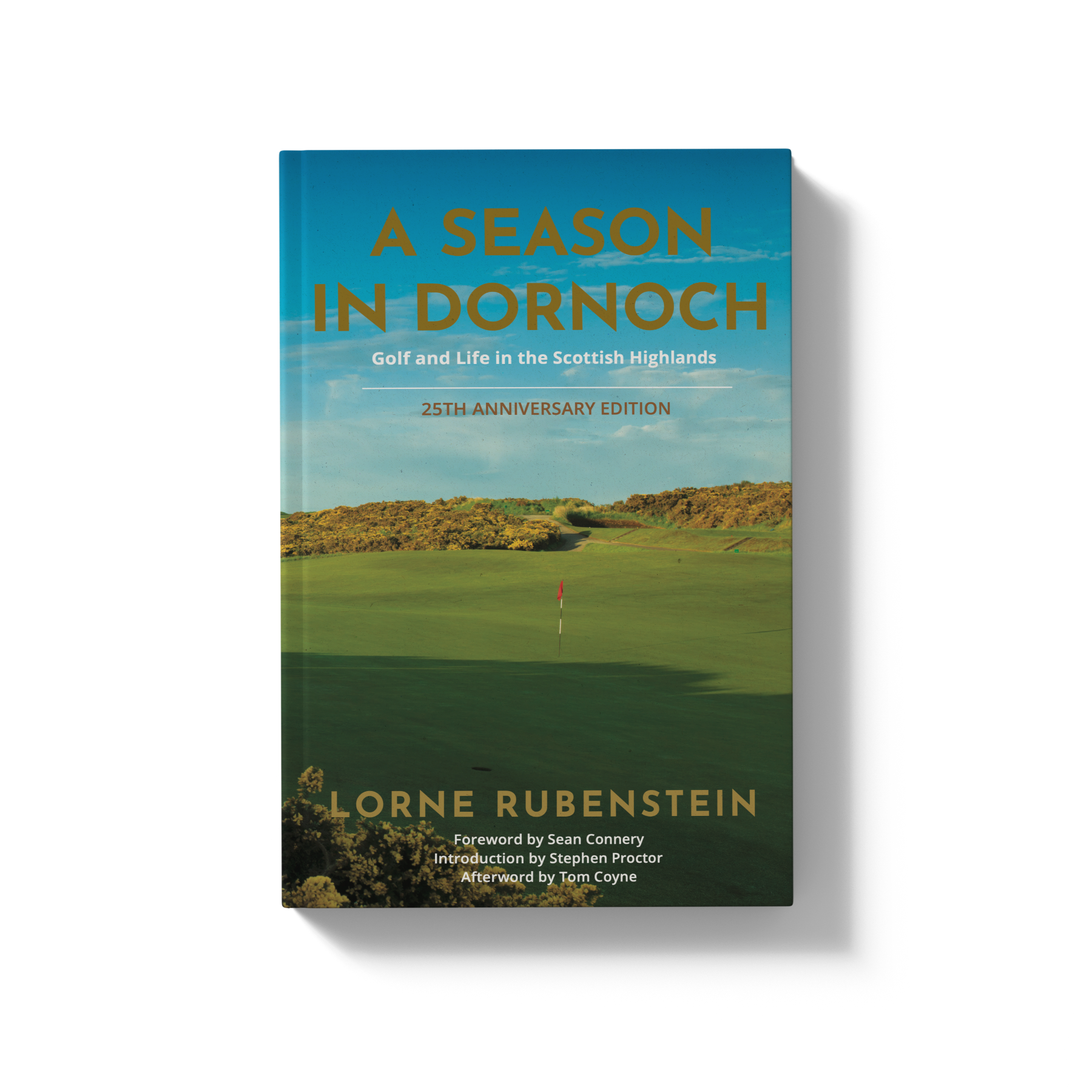 A Season in Dornoch: 25th Anniversary Edition
Regular price
Sale price
$29.99 USD
Unit price
per
Sale
Sold out
PRE-ORDER. Will ship in early Spring.
Share
View full details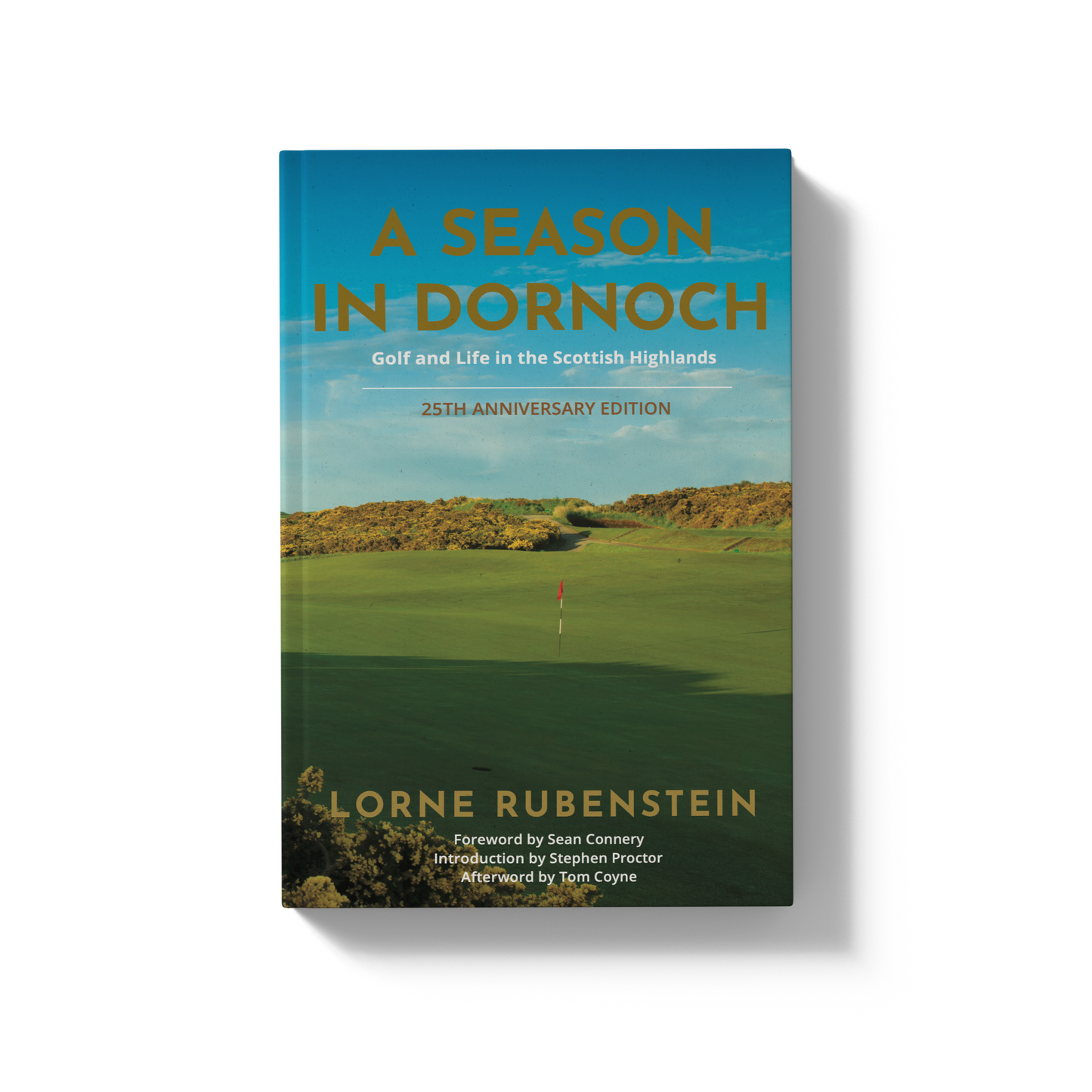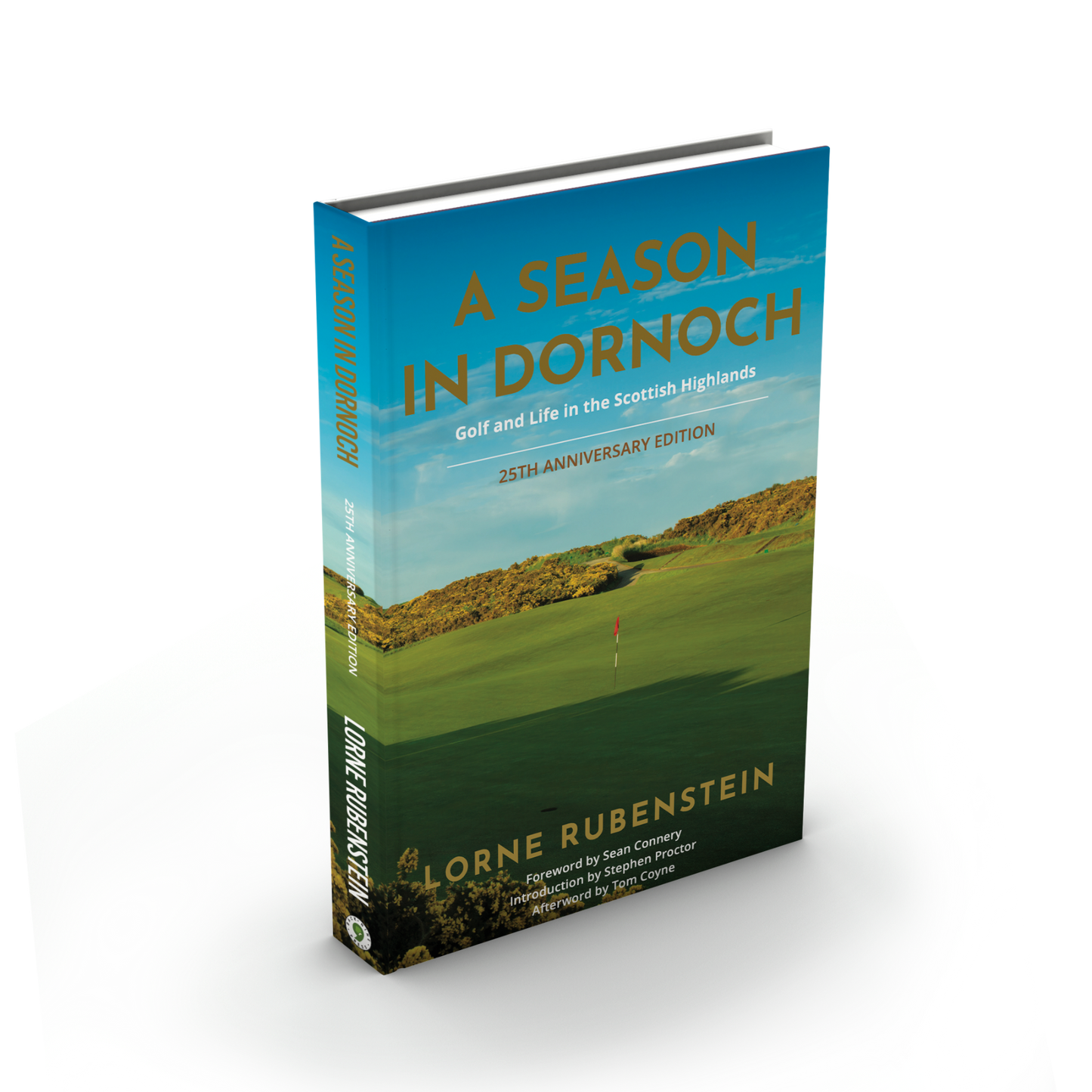 PRAISE FOR A SEASON IN DORNOCH
"Lorne Rubenstein gives the reader a feel for what makes the appeal of the Highlands so enduring. He brings the place and its people to life, and his descriptions and images of Dornoch show how golf is but a part of the town's extraordinary fabric, though its strongest and most visible thread."
 —Tom Watson, five-time British Open champion
"Rubenstein's tone is what matters: breezy, anecdotal, impressionistic, and easy on the metaphors. He wants golf to help him understand his life, not provide a substitute for it."
—New York Times Book Review

"A book of considerable charm that will delight more than just golf fans."
—Kirkus Reviews

"It is the village life even more than the golf that imbues this memoir with its seductive tranquility: that elusive quality we search for but rarely find in either our daily lives or our vacations. ... the prose breathes a kind of atmospheric calm that works on the reader like a mild summer breeze. ... Rubenstein opens the door to a linksland version of Brigadoon."
—Booklist starred review
"The wee sea-blown village of Dornoch is a special, if somewhat cloistered, holy place of golf that is known by many but probably truly understood by only a few. With A Season in Dornoch, Lorne Rubenstein, one of golf's gifted modern writers, has done every fan of the game a great and entertaining service by taking us with him on a magical mystery tour of Royal Dornoch's surprising history and rich social lore, revealing far more than the area's soulful landscape and unforgettable local characters. Part sporting travelogue, part memoir of a summer magnificently spent, this tale of discovery will linger in the mind of any lover of the auld sod long after it's finished—taken down and savored, winter after winter at least by me for years to come."
—James Dodson, author of Final Rounds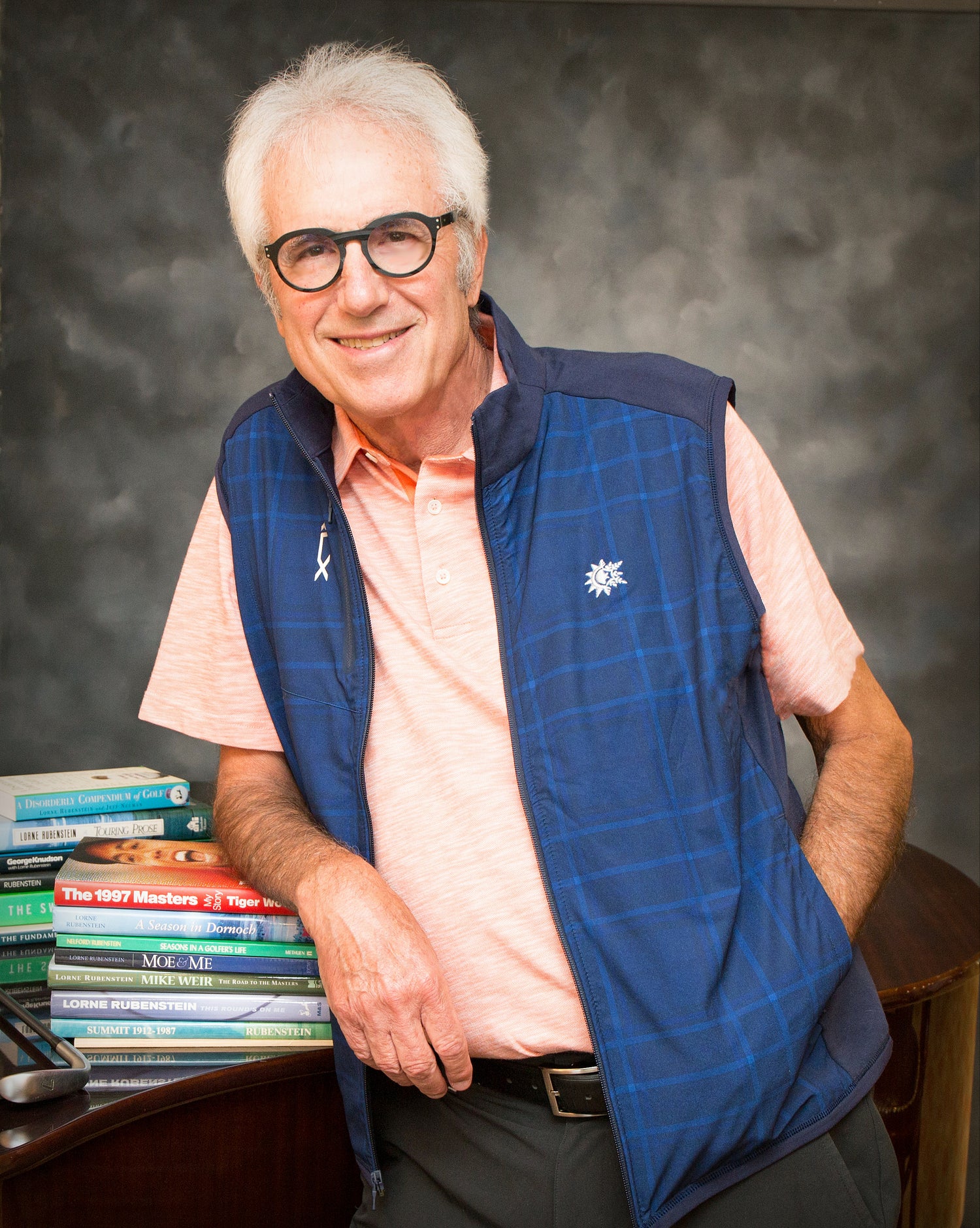 About the Author
LORNE RUBENSTEIN is an award-winning golf writer. He is the author of 15 books, most recently The 1997 Masters: My Story (with Tiger Woods) (2017), Moe & Me: Encounters with Moe Norman, Golf's Mysterious Genius (2012), and This Round's On Me (2009). His work has appeared for many years in The Globe and Mail, ScoreGolf, Golf Digest, Golf Magazine, Esquire, and in other publications around the world. Lorne and his wife Nell live in Toronto and Jupiter, Florida.
.
.
.
Photo by Ursula Liane