A Children's Book
by Paige Spiranac and Lexie Mitchell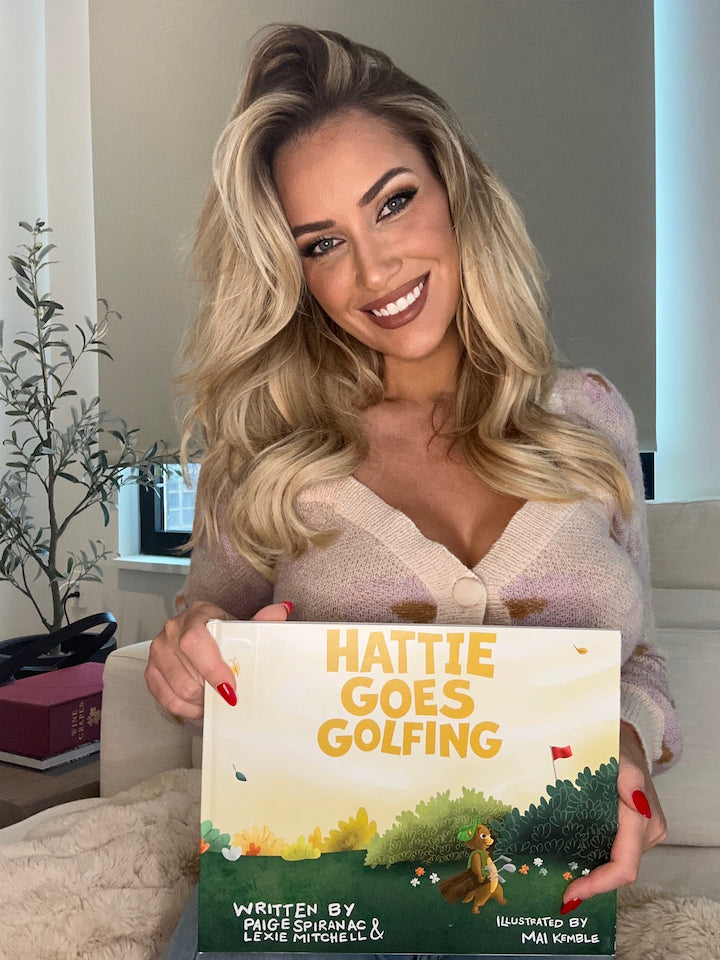 Hattie the Gopher wishes she could golf. She loves watching golfers at the golf course she lives near, but all the other animals that golf are large and know what they are doing. Some animals say she's too small, and that gophers aren't welcome. But that won't stop Hattie. She is determined and won't listen to the haters. One way or another, she is going to find her place on the golf course. 
NOW AVAILABLE FOR PRE-ORDER!
Paige Spiranac and Lexie Mitchell
Hattie Goes Golfing
Regular price
Sale price
$29.99 USD
Unit price
per
Sale
Sold out
THIS IS PRE-ORDER. SHIPS IN NOVEMBER.
Share
View full details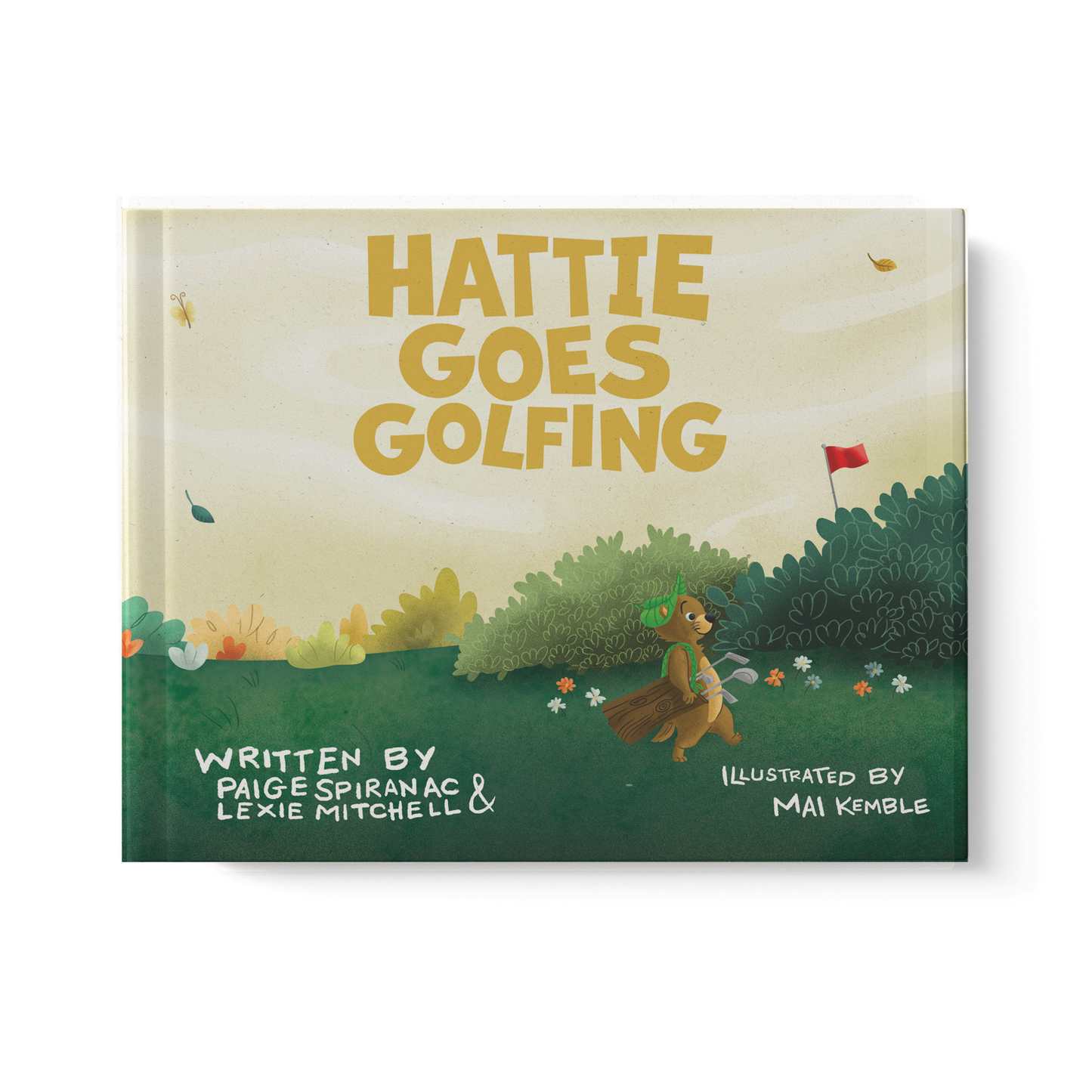 PAIGE SPIRANAC has combined her passions for golf, sports, fitness, entrepreneurship with truly unique insight and approachability to firmly establish her place as the most influential omni-channel media platform in golf. Born in Colorado, Paige played Division I golf at the University of Arizona and San Diego State. She continued her golf career professionally on The Cactus Tour and in the Ladies Professional Golf Association. Today, Paige has a social media following of over 10 million followers and has the most engagement, views, and likes in the golf industry. 
LEXIE (SPIRANAC) MITCHELL is an author, copywriter, and digital content consultant with a BA in Communication from Stanford University. She has also taught creative thinking and communication skills to scientists and engineers, as well as worked in innovation and entrepreneurship in several capacities. Lexie lives in Denver with her husband and two kids, where she enjoys the typical Colorado activities of yoga, hiking, and trying new food trucks at the local breweries.
Frequently Asked Questions
What is this book about?
This book is inspired by Paige's journey to become a golfer. Paige and her sister Lexie wrote this book to spread the message that everyone can play golf and should be accepted on the golf course. They want young girls and boys to have the confidence to pursue their dreams, and surround themselves with people who will support them on their way. 


What ages are best for this book?
This book is written for anyone who wants to be inspired to become a golfer, but it's best for ages 3-8. 


Will Paige sign my book?
We are offering a limited number of signed copies for purchase.
Select "Signed copy" above to order one that's signed by Paige and her sister Lexie.


When will the book arrive?
This book is in pre-order, which means the books are still being printed. We will to be able to ship your order in November.


Where else can we buy the book?
This is currently the only place to buy the book, especially signed copies. The book will be available on Amazon and Barnes and Noble in November. You can also ask your local bookstore to stock copies of it. 


Is the book available in the UK/Europe/Australia?
All books currently ship from the United States, and can certainly be shipped to you in any country.


Do you offer discounts for bulk orders?
Yes we do! We offer discounts for orders over 30 copies. Please email us for more information.
Let customers speak for us